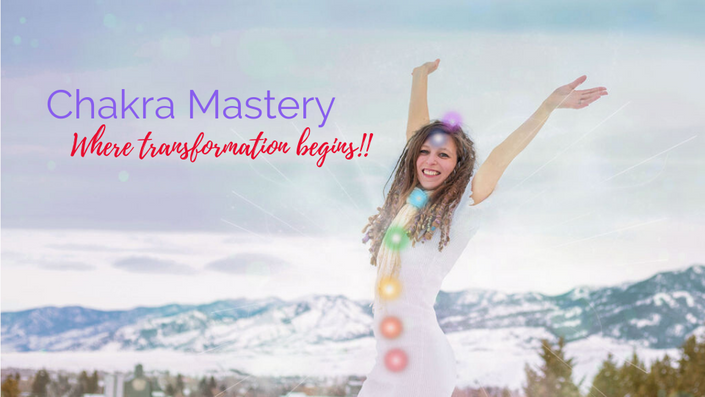 Chakra Mastery - Monthly Membership Program
Where Transformation Begins!
Argh! Why can't life be easier??
I know you've done the work. You got the Reiki certification(s). You've filled up notebooks with affirmations. You've visited the astrologer, bought a ton of crystals & you even tried Kundalini yoga classes & binged on EFT YouTube videos. But there's still something missing.
Are you:
Pissed at your spirit guides that there aren't obvious arrows along the way pointing you toward exactly what you need to do to get from where you are...to where you want to be?
Struggling in your relationships and trying to remember why you are in them in the first place?
Hating the 9-5 and daydreaming about opening your very own wellness center?
Yearning to make a greater healing impact in your community?
Attempting to make time for your spiritual life, but with the house in chaos and family obligations, it's hard to make it a priority?
Part of you just wants to give up and watch another episode of Queer Eye...
...BUT you know something has got to change!
Or your health, your relationships, your life are going to get worse.
The good news? Your Chakras are the missing piece. Once the Chakras are aligned, open and flowing, manifestation from Divine inspiration occurs with ease, synchronicities show up like crazy (and out of nowhere!), and life is just plain easier!
It's time to:
Heal at the source!
Empower your life!
Live your Reiki Dreams!
Imagine...
You love your "work!" You trust your intuition and help people through their own healing process. You experience gratitude for all that shows up in your life. You're finally not stressed out. Not because the lessons stopped showing up, but because your point of view has changed. You trust connect, play, and love life!
The Chakra Mastery Monthly Membership Program is for...
Reiki Practitioners and spiritual enthusiasts who are ready for their world to shift!
Your confidence!

Your career!
Your relationships!
Your life!
We're talking transformation!
The Chakra Mastery program is not for those who want a quick fix for their problems! Band-aids do not work!! If you want your life to change, you have to move out of your comfort zone, take action, and do the work (which can be fun!!) for long-term results!

So, who is this for??
Reiki practitioners (or Reiki practitioners-to-be) who want to live out their Reiki dreams (i.e., ditch the day job and start their own practice, start making more money on the side, feel confident in their healing skills so they can help others!).
Spiritually-minded folks who want to make more time for their spiritual growth and healing, but keep letting everything else take priority over their own well-being.
Anyone struggling with a toxic relationship, job or health issues who is down to do the work to heal on a deep level.
The Chakra Mastery is...

A monthly membership program that empowers you to heal through the 7 primary Chakras! Over 14 weeks, 2 weeks per Chakra, you will reset your mind, body, and spirit to new habits and ways of Being!
Trust me, once the Chakras are aligned, open and flowing...life can look WILDLY different!

Just imagine...
>> Healing your body from the root cause and eliminating pain, ailments and other dis-ease from your temple.
>> No longer dealing with any personal "junk" holding you back from living your dreams– financial fear and mistrust, creative blocks, self criticism, toxic relationships, self-doubt & judgment, loneliness...you name it!
>> Having unshakable confidence and trust in the Divine to pursue your Reiki dreams with conviction!
>> Loving your "work" & trusting your intuition to help you help others through their own healing process.
>> Experiencing deep joy and gratitude for all that shows up in your life–all the good, and the not-so-good!
>> Not feeling stressed out every day–not because the hard lessons stop showing up, but because your point of view has changed!
>> Trusting, connecting, playing and simply loving life!
>> Feeling deeply connected to spirit!
The Chakra Mastery program can help you do it all.
This course is closed for enrollment.
1) Let go of:
Financial Fear and Mistrust
Creative Blocks
Self-criticism
Toxic Relationships
Judgement
Self-doubt
Loneliness
2) Heal your body:
When you do the underlying emotional work, your body heals! Your body is a temple and when pain, ailments, dis-ease, and trauma show up, it is your body trying to speak to you. This course will teach you how to interpret what your body is saying and how to heal from the root cause!
3) Connect to Spirit:
Each Chakra segment will help bring awareness to your spiritual needs and empower you to stand tall in who you are and who you want to be. You will learn how to manifest your life's desires whether it's abundance, relationships, or connection with your Spirit Guides. You set the limits!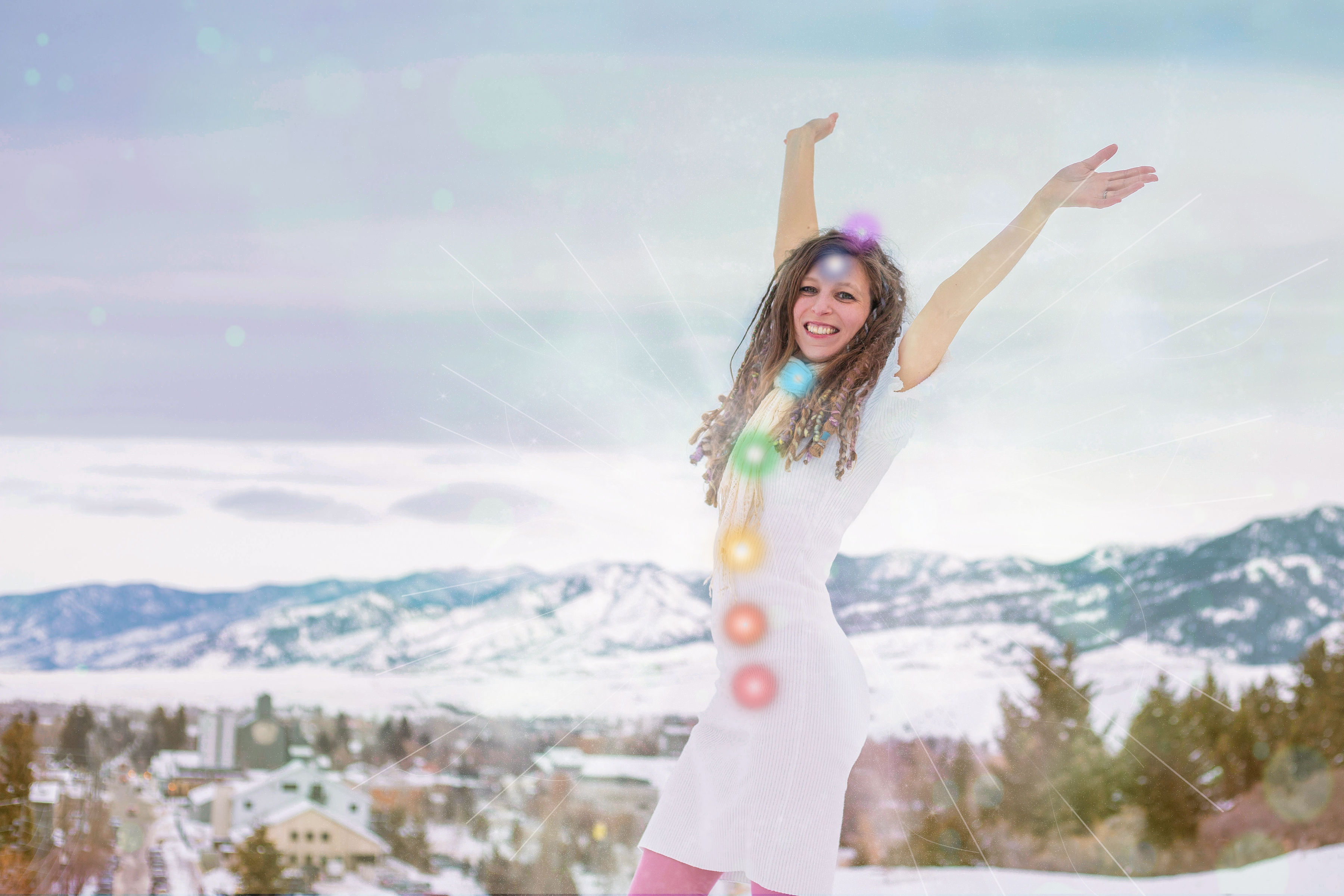 The Chakra Mastery program guides self-healing and self-development, and in that process gives one the confidence and trust in the Divine to pursue their dreams both intimately and with conviction.
Christine Renee, founder, spent the majority of 2018 creating content for the Chakra Mastery and held beta testing throughout to ensure:

Highest quality
Action inspiring
Easy comprehension
And transformation!
True transformation comes to those with purpose, plan, and accountability.
The Chakra Mastery program addresses each of these:
Purpose: Transform your life, your confidence, and your dreams through Chakra healing!
Root Chakra: To trust that financial security is possible, that all of your survival needs are met, and heal suppressed past trauma.
Sacral Chakra: To heal the wounded child, embrace your creativity and sensuality, and begin to manifest your desires.
Solar Plexus Chakra: To embrace your inner truth of who you are, release anything that does not match that truth, and step confidently into your self-worth.
Heart Chakra: To learn to balance life, to acknowledge and accept your relationship boundaries, and release grief, shame, and guilt to fully embrace love!
Throat Chakra: To passionately communicate your needs, wants, and desires and listen with compassion to others.
Third Eye Chakra: To awaken your spiritual gifts, meet and develop a relationship with your guides, and open to new possibilities.
Crown Chakra: To accept your true nature as Divine, to incorporate meditation into your daily practice for peace of mind, while understanding that the Divine has great things in store for you!
Once the Chakras are aligned, open and flowing, manifestation from Divine inspiration occurs with ease, synchronicity shows up, and life is easier! You know that when difficulty arises, a lesson is held within.
Plan: Bust Through Your Chakra Blocks!
The 14-week cycle of the Chakra Mastery program is laid out for you with over four hours of content per Chakra, immersing yourself in Chakra healing two weeks at a time to nurture your growth to your core beliefs.
Each Chakra Course includes:
Video Recording on Reiki & _________ Chakra (enter name of Chakra)
Audio Recording of Shamanic Guided Meditation for _________ Chakra
Chakra Exercises
Chakra Yoga Practice
Essential Oils for _________ Chakra
Journal Prompts and Affirmations
Plus Bonus Material including topics such as: webinar replays of guest speakers from around the world on specific Chakra topics, such as Empowered Abundance with Leah Ardent, Spiritual Sensuality with Bruce Taylor, Embodied Confidence with Britney Taylor, and many more!

What else? This is an evergreen program, meaning that when we reach Crown Chakra we will begin again. You're welcome to participate as long as you like!

Accountability: We're in this Together!
The Chakra Mastery program includes a private Facebook group for all participants with weekly office hours held by Christine Renee. She also offers weekly live Facebook check-ins to offer guidance and updates. You also have the opportunity to find an accountability buddy in the group to help one another support your Chakra healing journey. For those interested in having Christine Renee as their personal Chakra Mastery bestie, she offers private Chakra Coaching for an additional fee.
The Chakra Mastery Program will help you...
Ditch the fear and accept abundance
Embrace your inner child to her (or his!) delight!
Release your frustration and speak your truth with confidence
Set healthy boundaries in your relationships and make self-love a priority so you can energetically overflow to those around you
Communicate your needs, desires, and wants in a compassionate way while truly hearing others as well
Develop your spiritual gifts, trust your guides, and broaden your awareness
Find peace in your innate wisdom by connecting with your Soul Purpose and trust Divine Source to support it.
The participants in the Chakra Mastery program each have an amazing story of transformation: healing from divorce to seek new possibilities, releasing unhealthy relationships to begin anew, marriage and embracing change, to quitting toxic work environments to pursue their true life calling.
Many of the Chakra Mastery program participants have started their Reiki businesses and embraced their divine calling!
[Our program was previously called Chakra Mastermind]

Testimonials:
"Are you ready for healing? I sure was! However, I was not ready for the mind-blowing experiences! The amount of information provided with the Chakra Mastermind was extremely helpful in discovering more about myself, interacting with others, and setting healthier routines. Her coaching and the supportive community with the Chakra Mastermind was wonderful, especially since I went through some life altering decisions!
I knew the basics of Reiki and the Chakra Mastermind course was an amazing supplement to enhance my understanding of the messages I was receiving and to answer questions to give better care to others. I am grateful for all the help and information in the Chakra Mastermind. Also, I appreciate all the work Christine Renee went through to provide this amazing program." - Henry Montee
"Christine's Chakra Mastermind is an experience that will invariably change the entire course of your life's journey. It's no understatement to say that true Enlightenment and Empowerment are within reach as you begin working more intimately with the chakras - the Universe opens itself to you, and inner strength and knowledge can finally be obtained. I HIGHLY recommend this course to anyone seeking a deeper awareness of Self, and greater clarity about the path that they are meant to walk in this life. Thank you Christine - I am eternally grateful." - Dan DiGregorio
"Being part of the Chakra Mastermind Group has not only brought my own healing to a deeper level but has allowed me the opportunity to learn from one of the best. Your clients will benefit from your heightened knowledge and you will not find this information in any Reiki Level Certification course. The material is fun and easy to follow, and Christine is always there for support! I highly recommend the Chakra Mastermind Group for anyone regardless of their certification level." - Cassidy Ryan

"Christine Renee does a wonderful job! Her bubbly energy makes her videos easy to watch and comprehend. I normally am a hands on type person for learning, but her teaching is great and easy for me. Thanks Christine for all your knowledge. I hope you continue doing these!" - Melissa Davis

Frequently Asked Questions
When does the course start and finish?
The course starts now and never ends! Open enrollment typically starts at Root Chakra. and every two weeks we move to the next Chakra for a full 14-week program. You can continue in the program as long as you want. Many do for the new content, interviews, perks, and coaching calls!
How long do I have access to the course?
You have access to the course content as long are you are current with your monthly membership fee.
Do I have to be a Reiki Practitioner to participate in the course?
No. The majority of members are Reiki Practitioners, however if you are a spiritually inclined individual ready for transformation, the program will serve you just as well!
Should I expect miracles??
The Chakra Mastery program is not for those who want a quick fix for their problems! Band-aids do not work!! If you want your life to change, you have to move out of your comfort zone, take action, and do the work (which can be fun!!) for long-term results! Expect miracles? Miracles happen every day! They show us guidance to take action steps! If you're ready to heal and transform, and put in the work, yes!
How much support do you give?
The private Facebook group is available for all members, with weekly office hours and Facebook live videos to support your healing journey. You can also sign up for an accountability buddy, ask questions and support one another, myself included! Christine Renee will be available regularly for our community! If you have any questions, feel free to contact her at
[email protected]
I get it! You're struggling with finding time to just get the house picked up, your "dreams" are living in fantasy land, and your feeling down about not progressing in "life" as you had hoped.
By joining the Chakra Mastery Monthly Membership Program you will:
Take charge of your health and happiness!
Find the support you need to heal!
Illuminate your rightful path to your Reiki Dreams!
This course is closed for enrollment.
Your Instructor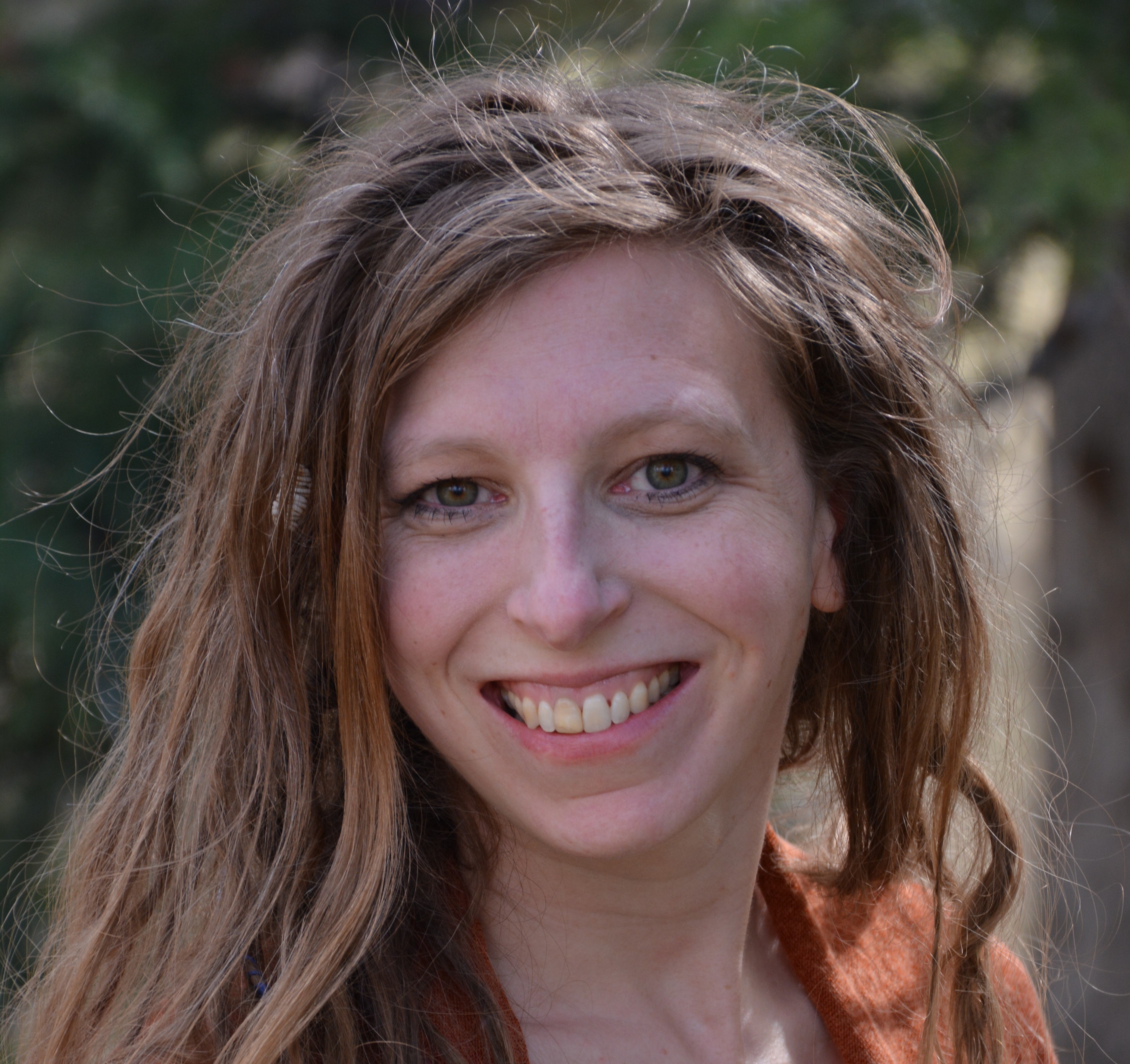 Christine Renee is a Reiki Master Teacher and Shamanic Practitioner living in Bozeman, Montana. Reiki has been part of her life since childhood with some of her earliest memories of her father offering Reiki to friends and family. It was at the age of 21, while training as a student midwife in Alaska, that Christine Renee embarked on her own Reiki journey. In 2004, Christine Renee became a Reiki Master after her move to Montana.
It is said that during the darkest times of life that we "see the light" which guides and sometimes even propels us toward a brighter future that we are destined for - Christine Renee was no exception. A divorce from an abusive partner, a drawn out custody battle over her eldest child; including law enforcement being called repeatedly over the most nonsensical things, a colicky baby who was up every hour on the hour, all the while trying to complete her midwifery training and hold down a paying job. Her body temple was crumbling under the stress. After several trips to the emergency room, Christine Renee was diagnosed with an autoimmune disorder (ulcerative colitis) - her colon was bleeding out.
Something needed to change fast. It was then that Christine Renee made the decision of a lifetime. She quit her job on the spot and devoted her life to getting healthy physically, emotionally and spiritually. She decided that if it was not Reiki or meditation it didn't deserve her attention.
She began repairing her body temple physically, emotionally and spiritually by adopting a holistic approach to life. And it worked! By studying the chakras, she learned how to treat and repair dis-ease in the body by healing the root cause. She adopted a healthy diet of whole foods which repaired and maintained her health.
With health restored, she attracted more clients and students. Although she began teaching Reiki in 2009, her business accelerated. To date, Christine Renee has attuned more than 150 students and close to 20 Reiki Masters.
In addition to her brick and mortar business in Bozeman, Montana where she provides Reiki sessions, healing circles, teaches courses and hosts events to educate, support and empower her local community, she has developed a strong international community on social media. Her Facebook group, ReikiCafe, is almost 2000 members strong and helps to educate, inform, and empower Reiki Practitioners of all levels and backgrounds. The group hosts webinars, Reiki Distant Healing Circles and guest speakers as well as a self-care Reiki challenge to promote daily self-healing.
The ReikiCafe University is loaded with Reiki inspired courses such as a Reiki Business Bootcamp and a Chakra Mastermind to teach practitioners of all levels what is not typically offered in Reiki training, but absolutely empowers Reiki Practitioners to step into their healing and Reiki calling. Many find they are more confident to spread the Reiki love to those around them!
Christine Renee's life goals are to touch 1 million lives with Reiki, develop an American Reiki Association, and to open ReikiCafe healing centers across the United States, Canada and other countries to spread Love, Light and healing to all.
When she is not developing courses, running webinars, organizing retreats and mentoring others, she is a devoted mother of two and wife to a loving and supportive husband.